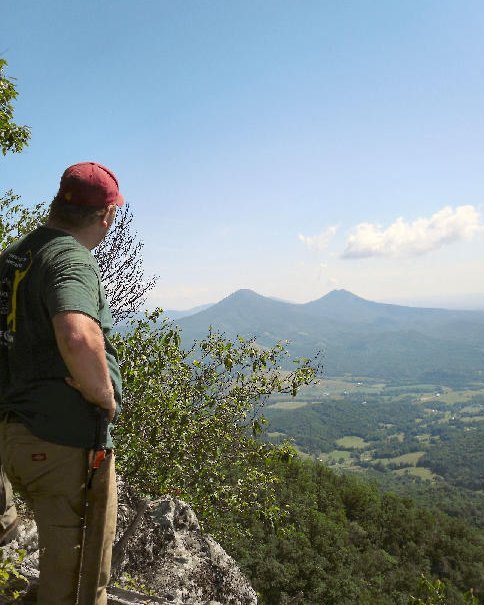 ABOUT US
The firm of Marsh & Legge Land Surveyors, P.L.C. includes surveyors, technicians and scientists organized as a professional limited liability company in the Commonwealth of Virginia offering state wide land surveying and soil consulting services to municipal, industrial and private clientele. We have completed numerous boundary surveys, topographic surveys, utility line surveys and general surveying support for engineering projects both large and small as well as land easement and acquisition throughout the Commonwealth of Virginia. Our goal is to provide to our clients high quality surveying, platting and mapping services in a timely fashion, at a reasonable cost, on an as-needed basis throughout the State of Virginia. Our survey office totaling 9000 square feet within the City of Winchester, Virginia is equipped with offices for surveyors, technicians, field crews, supporting staff, information technology, storage facilities, and a garage for our fleet mechanic to service our equipment. From here we provide the knowledge, experience, professionalism, and resources to deliver responsive and uninterrupted service at any location in the State of Virginia.
OUR ORGANIZATION
We are Professional surveyors, surveyors in training, AutoCad technicians, and experienced field crews all supported by our administrative staff consisting of office personnel, an Information Technology specialist and our own in house auto mechanic. Our CAD technicians are highly experienced and employ thier skills to produce the highest quality surveying and mapping products. Our field crews are well equipped with modern total station instruments and data collectors, static and dual frequency RTK GPS equipment, as well as robotic and hydrographic surveying equipment. Each crew is assigned a specified surveying vehicle that is maintained and ready for travel to any survey project.
We also provide Phase One Environmental Site Assessments on selected projects for the Department of Conservation and Recreation, Virginia Department of Forestry, and The Nature Conservancy. Our Information Technology Specialist is on staff to maintain our network, website, Computer equipment, and other related equipment; and our in-house mechanic maintains our vehicle fleet.
Our organization meets the criteria to be an eligible Small Business as set forth by the Commonwealth of Virginia, Small Business Financing Authority. Marsh and Legge Land Surveyors, P.L.C. has the knowledge, experience, professionalism, and resources necessary to handle any survey job.
COMPANY HISTORY
Marsh & Legge Land Surveyors opened for business in March 1995 in a downtown office located on Cameron Street in Winchester, Virginia. Scot Marsh, Doug Legge, Gary Legge, Helen Hall, Paul Howell, Jay Tinsman, and Chris Johnson joined the new company with the goal of providing the highest quality service at a reasonable cost. Starting small, the fledgling company quickly earned the respect of clients statewide. An exclusive contract with the Virginia Department of Conservation and Recreation was forged early on, and Marsh & Legge's active participation in Virginia's state park system continues to this day. The Nature Conservancy, the former Avtex Superfund site in Warren County, and the Frederick County Sanitation Authority also made Marsh & Legge their first choice for surveying needs. The acquisition of Sigma Consulting in the spring of 1998 and the steady growth in personnel necessitated the move to the current location on Loudoun Street in November of that year. The addition of GPS services and an expanded team of AutoCAD specialists, I.T. management, and a full time auto mechanic has furthered the success of our company.